The last two blog posts were all about announcing new circles, but in out third and final summer announcements post, we'll do something different.
We have a number of doujinshi in our pipeline that will be released later in the year. Up until now, we've normally announced a specific doujinshi a day or so before release. This has led to frequent question about whether we'll be even publishing specific doujinshi or not. For the sake of transparency, we'll list all doujinshi that we're currently working on. To avoid unnecessary repetitions, we'll omit the doujinshi from the circles that we have already announced in the last two blog posts.
Let us know what you think about this format!
In case you don't care about any of this, we have a little surprise to make up for the time you've spent reading up until this point: in our first blog post in the series, we said that "no new doujinshi will be going up for sale this week". Okay, but that doesn't mean we can release one for free, does it?
We have here for you a short doujinshi from Muchakai, originally published as a CG set on pixiv. The title is "Chocolat Having a Bad Time During a Pr*tty Cure Show". How bad of a time exactly, you might wonder… Well, you'll just have to click here and find out for yourself.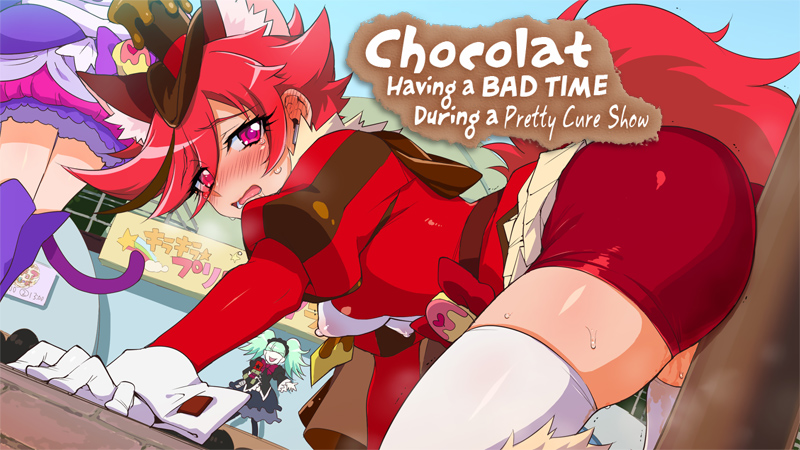 Now on with the list. One last note: the titles, if written, are subject to change. Continue reading →